Ice Fishing Shack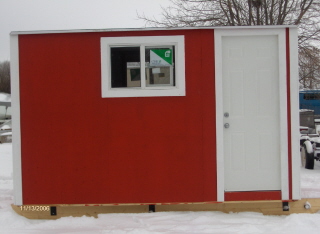 On November 10, 2006 a project took place at a fellow friends shop belonging to Larry Krys. The Plans started with breakfast at 9:00am at Fat Boys Restaurant and then on to pick up supplies from Tolko and Timber Mart.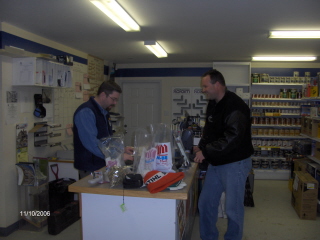 The work continued until 10:00pm with the floor, all the walls completed and two windows put into place. Workers for Friday night included the Chair for this project Bryan Horst, Gary Kozun, Scott Pidskalny and Ken Tritthart. Others joined in Bruce Trampe, Bryan Pease, Larry Kris, Dale Forster, Kevin Bates, this was a new experience for some. Saturday started off with breakfast and back to work on the Ice Shack, everything is falling into place. We are in the process of putting in the insulation, window trim, door and the roof should be completed by early afternoon, then comes the paint. Randy Manych contracting will be in on Sunday to complete the roofing, with all his time and supplies donated. Surprise visit from Governors Sid Braybrook,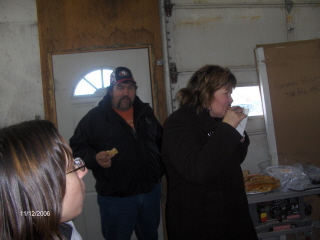 Colleen Moman, Gord Paterson, Cassandra Spence and Kathy Maxon that where on a Northern tour to Thompson, Flin Flon, Swan River and Dauphin. It was nice to have them drop in when we where at the end of our project, it allows others see us hard at work. We all had lunch together in the shop.
This page was last updated
07/14/2007