KINSMEN ICE SURFACING MACHINE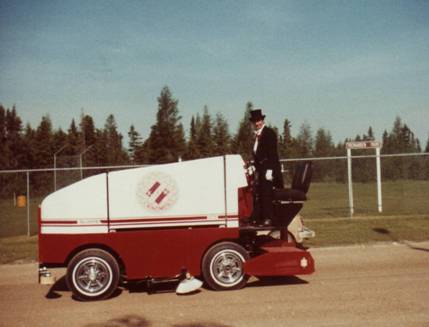 It all happened in 1984 when the Kinsmen Club of The Pas presented the keys to the new $33,000.00 ice surfacing machine to the Town of The Pas. The Mayor accepted on behalf of the Town and went on to acknowledge the work and dedication of our club in attempting a project of this size.
The Ice surfacing machine was a welcome addition to the Roy H. Johnston Arena, where it is still being used today, with a new and improved paint job.