<![if !vml]><![endif]>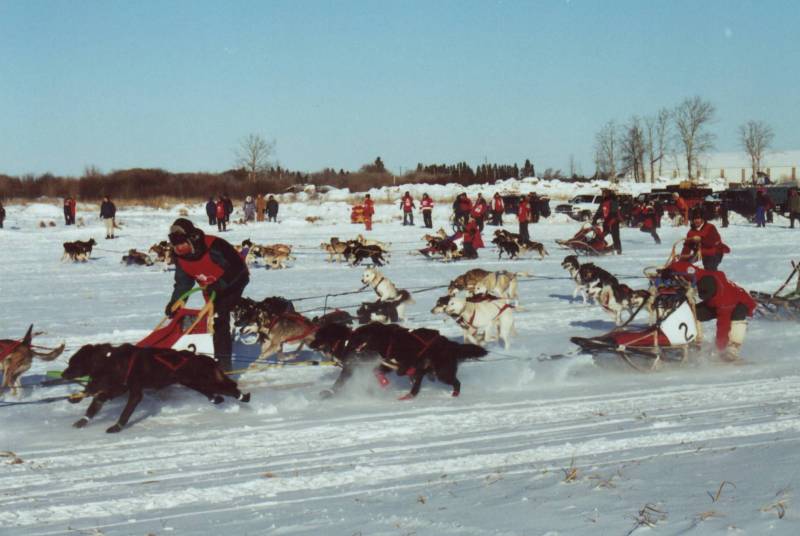 Dog Races began in The Pas in 1912 and continued until 1931. These races were discontinued during the Depression and war years. Then, in 1948, the Northern Manitoba Trapper's Festival was incorporated and the dog races began again under the title World Championship Dog Race. The Trapper's festival takes place in The Pas in the third week of February every year. In 1949, the winner of this race was Edwin Lambert, the father of Kinsmen Club of The Pas Life Member Armand "Pitt" Lambert. Pitt began his involvement with the Dog Races that year and he continues to play a huge role in the Kinsmen Club's involvement in this race.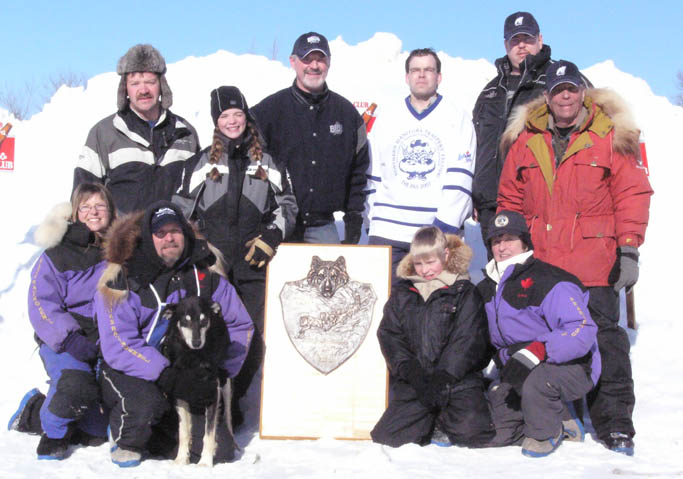 2007
The Cook Family with John McInnis (Labatts), Dog Race Chair Darryl Hoskins and Race Marshal Byron Pease
The Kinsmen Club of The Pas was chartered in 1960 and it was in this year that the Kinsmen Club began organizing and running the World Championship Dog Race. In 1976, Pitt Lambert joined the Kinsmen Club of The Pas and he has served as Registrar of the races since that time. Pitt is well known throughout North America as the promoter of the Dog Races in The Pas.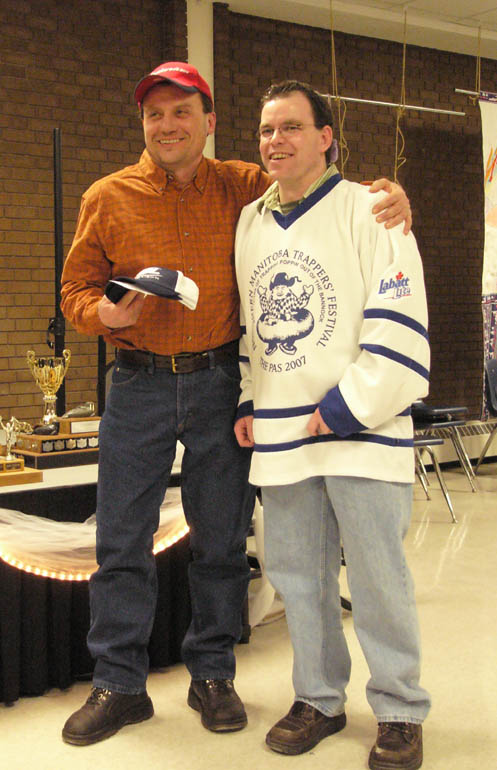 This project is one of the highlights of every Kin year for our club. It takes a huge commitment of man hours to make this race a success but we love doing it and we look forward to seeing the mushers return every February. In 2001, we joined the International Federation of Sleddog Sports (IFSS) which made our race part of the World Cup series. We hope this will bring more mushers from outside the country to our race. To view the results of the 2006 race, go to the results page of http://www.sleddogsport.com/ . To Visit Trappers Festival click on the link Trappers' Festival
Darryl Hoskins and Olggie Pelov 2007
2006 results and pictures http://www.2006trappers.bravehost.com/