Kinsmen Pee Wee Hockey Tournament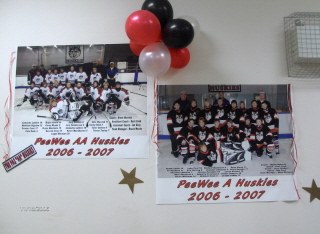 Each and every year in the month of November for 26 years running The Pas Kinsmen have hosted a PeeWee Hockey Tournament second to none. Ten teams "A" and "AA" from around The Pas travel here to compete against one another.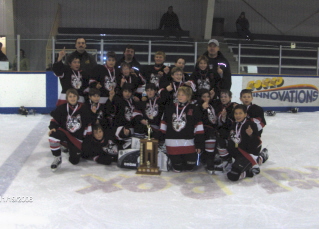 This year teams from Thompson, Flin Flon Gillam and Dauphin made the trip to The Pas. Those who couldn't attend missed some high flying action. Again The Kinsmen Club put on a wonderful tournament, thanks to Kin Rod MacCharles.
The Pas Huskies "A" Team captured the Kinette Cup in fine form, the team worked like an oiled machine. The passing and position play was second to none, team Captain Mitchell Cook took the job of leading his team mates to a fine finish.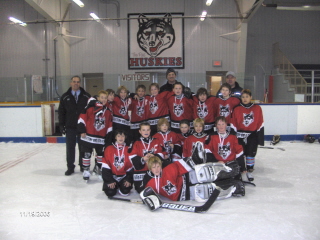 The Pas Huskies "AA" team came up against some very tough competition from the teams in their group. They finished on the consolation side.
Teams come from places such as OCN, Dauphin, Flin Flon, Gilliam, Thompson, Norway House, Cross Lake, Swan River, & Hudson Bay have made their mark in the Kinsmen Tournament competing for the Kinette and Kinsmen Cups. For some first class hockey watch our events calendar for our 26th PeeWee tournament in 2006.